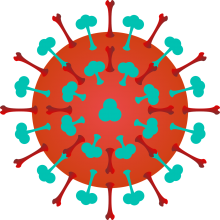 There's an itchy tickle in the back of my throat.
I saw a doctor. She confirmed that yes, I probably have an upper respiratory viral infection, and no, I probably don't have COVID19. As I've not been overseas, or been in contact with anyone confirmed to have the novel coronavirus strain causing this global pandemic, I don't need to be tested.
For now. 
Doc says rest, fluids, and stay at home.  The usual prescription for colds and flu. But if it gets worse, or doesn't improve in a few days, come back and get another check up.