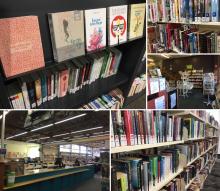 Ever since I heard this month's #AusGlamBlog theme was "Happiness" I've had that Happy song stuck in my head.
"Clap along if you know what happiness is to you"
I'm new to the library world as a professional, but not new to libraries. A sequence of fuzzy memories swirl in my mind when I think of libraries.
First, was my local public library children's cave filled with books that glittered with colour like jewels.