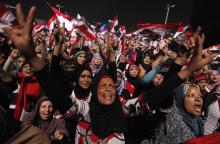 I'm angry and defensive. I don't know why. So I'm trying hard to figure that out right now.
Here's some words.
I'm writing these words for myself to try and figure this out.
I'm hoping these words might help make it clear.
I'm fearful these words will make it worse.
But I don't want to be silent about this.
Content Warning: This post refers to genocide.