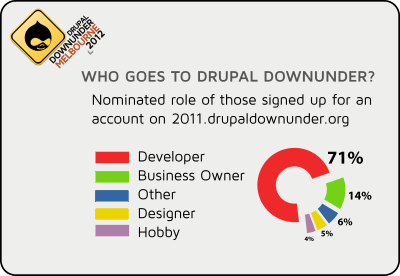 A couple of people have asked about the kinds of people likely to go to Drupal Downunder.
So we dug into the stats from DDU2011 and discovered that 71% of people registered on the site identified themselves as Developers.
We've very actively tried to expand the appeal of Drupal Downunder to attract the broader Drupal community too.